Nelson Mandela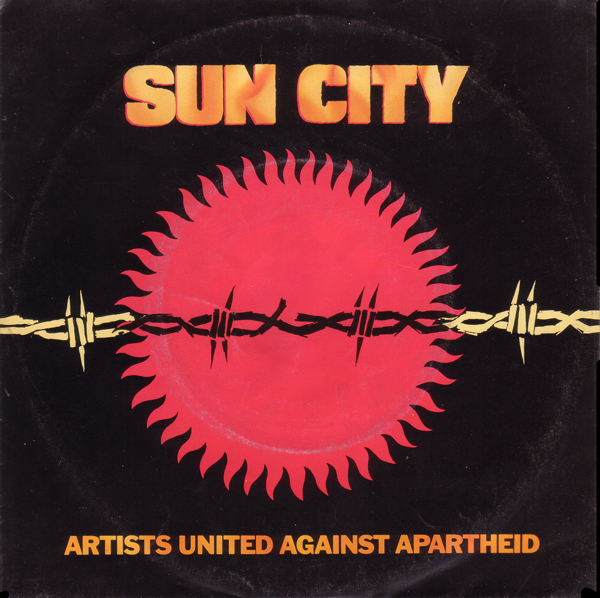 'We will never see the likes of Nelson Mandela again"
When I was a sixteen year old punk rocker, I wore a tattered army jacket with the sleeves torn off that I had marked up with a sharpie. The statement written in large black print on the back of the olive green vest said: "Free Nelson Mandela".
This was one of the first public political stands I can ever remember taking—Declaring that a man who had been imprisoned by the apartheid government for 27 years should find his freedom as he had found his voice.
Of course, the rest is history! In 1990 Mandela was released from prison, and he went on to forgive his captors and unite his country. In the process this very imperfect man truly touched the world.
On the week of his death, I not only remember the passion I had for this issue, but am glad that our world has taken a small step closer to racial equality, partly because of his stand. There is still too much pain and sin present on our globe, but anyone who helps usher in human reconciliation to even a small part of it should have that contribution honored.
Which brings me to the reason for my post: President Obama made remarks at the memorial service and concluded with these words, "We will never see the likes of Nelson Mandela again."
I'm going to humbly disagree with our president.
There must be people with the courage, tenacity, and leadership quality of Nelson Mandela again—and again, and again, and again. When I look at an emerging generation, my hope is that many of them will to rise to the challenge of living sacrificial lives to be planet-changers and to bring a measure of human healing to our broken world.
And I pray that many of those revolutionaries will be Christians who not only work towards human reconciliation, as Mandela did, but who will supernaturally touch the world with the message and ministry of reconciliation that is found in the gospel of Christ.
Let's have the faith to believe that we have not reached the end of seeing men and women who will be known for radically impacting the world and turning it upside down. Let's believe we will never be done seeing the likes of those kind of people!